CAR Structures has a reputation for intelligent design, for practical and innovative solutions using new materials, and for conserving and restoring historic structures.
Creative structural design is both an art and a science. We use imagination to create ideas, engineering science to predict behaviour under load, and practical knowledge to devise construction methods. Our skill is engineering 'know-how', achieving more with less, and designing safe and economical structures.
The team has many years of experience with both new and historic buildings in a wide variety of contexts, including colleges, churches, laboratories, and cultural, sports and residential buildings. Staff are able to deal with projects of all sizes – we are a general practice of structural engineers.
We have worked on high-profile public buildings like the Royal Academy of Arts, the Hippodrome Theatre and Cafe Royal in London, but also more modest house extensions and basement extensions. We have also designed the structures behind many new buildings for Cambridge University and Cambridge Colleges.
We enjoy a challenge, and we revel in bringing together environmental concerns such as low embodied carbon, and minimalist structures, alongside achieving best value for clients, designing beautiful buildings, and ensuring that buildings are a delight to live, work and play in.
The structural engineering team is led by CAR directors Philip Cooper and Tyrone Bowen and CAR Associate Amy Banks. The team has a reputation for intelligent design and for developing practical and innovative solutions using new materials as well as the conservation and restoration of historic structures.
Among noteworthy innovations are a lightweight composite glass floor using a honeycomb structure, a super-slim lighting track from aluminium stiffened with steel, trusses made of masonry, tile vaults built without formwork, and timber staircases without side support.
Clients include the University of Cambridge and its colleges, Royal Academy of Arts, National Maritime Museum, British Aerospace, Hippodrome Theatre, The National Trust and English Heritage.
Collaboration with architectural practices includes Hopkins Architects, Allies and Morrison, Stanton Williams, Tim Ronalds. Freeland Rees Roberts, NRAP, and David Chipperfield.
House extension, Royston, NRAP Architects
A striking staircase with solid timber treads fills the gap between the original Victorian house and the spacious, daylit, timber-framed extension.
Coleridge Community College, Cambridge, Haysom Ward Miller Architects
New, low energy 'link building' comprising a foyer for social interaction, public display of student work, music and drama; new 4-court indoor sports hall.
Wilton's Music Hall, London, Tim Ronalds Architects
Invisible refurbishment of this unique musical hall, comprising acoustic lining, improved heating and ventilation, without loss of character or historic fabric.
St George's Chapel, Gt Yarmouth, Hopkins Architects
Turning a disused but fine Georgian church into a theatre space with modern services and new, separate foyer.
Sundial, Chilpancingo Mexico, Will Andrewes
A unique sundial large enough to see the motion of the sun under an armillary sphere and over a map of the world carved in granite.
Wymondham Abbey, Freeland Rees Roberts Architects
Providing new public display space in this historic abbey.
EF English First, Cambridge, NRAP Architects
Elegant construction of new classrooms in timber, steel and glass.
Tatlin Tower, 1 to 40 model, Royal Academy of Arts
Built in steel, this faithful 1 to 40 scale model of Tatlin's iconic but unbuildable tower, gives viewers a glimpse of Constructivism in 1920's Russia.
Royal Academy of Arts, London, Ongoing refurbishment; Courtyard paving and fountains, Hopkins Architects; Masterplanning, David Chipperfield Architects
Ongoing refurbishment of galleries, courtyard paving and fountains; new plant rooms for air conditioning, and advice to artists to realise their ambitious installations.
Hippodrome Theatre, London, CAR Ltd.
Appraisal and refurbishment of widespan roof.
Café Royal, London, David Chipperfield Architects
Extensive alterations to turn this early steel framed building into a luxury hotel.
Royal Hospital School, Holbrook, New Music School, Buttress Fuller Alsop Williams Ltd.
A brand new auditorium and practice rooms amongst fine naval architecture from 1930s.
Royal Observatory Greenwich, New Planetarium, Allies and Morrison Architects
Striking bronze-clad modern planetarium with state-of-the-art projection under a conical auditorium roof.
The Pines Calyx, Dover, St. Margaret's Bay Trust
A shallow dome built Spanish style using Catalonian tile vaulting without any formwork.
University of the Arts, King's Cross, Feasibility Study, Stanton Williams Architects
A spacious new art school within the disused Victorian freight terminal that was once King's Cross Station.
Hackney Empire Theatre, London, Tim Ronalds Architects
Saving a fine Frank Matcham theatre for Hackney and the nation.
Landmark Theatre, Ilfracombe, Tim Ronalds Architects
An uncompromisingly modern theatre housed inside three interlocking brick cones right next to the sea
Ruskin Library, University of Lancaster, MacCormac Jamieson Prichard Architects
An award-winning archive to bring together the original work of John Ruskin.
Trinity College, Cambridge
Great Court; Wren Library refurbishment; Boathouse; Underground Library; student accommodation: Blue Boar Court and Burrells Field (MacCormac Jamieson Prichard Architects); New Court, Grade 1 listed refurbishment, 5th Studio Architects
Renovation of historic buildings, design of new residential courts and adaptation of 19th century courtyard to 21st century sustainable standards.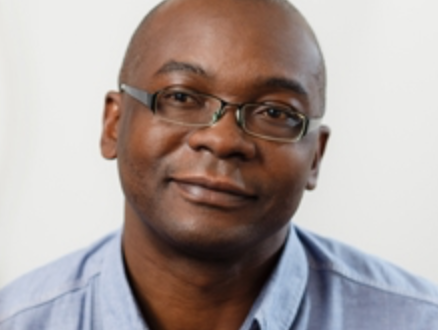 Tyrone Bowen is a Chartered Structural Engineer with several years experience on a variety of projects ranging from small renovations to large multi-million pound commercial and residential schemes. He received his MEng Civil Engineering with Architecture from the University of Leeds and began his career with Alan Baxter & Associates. Later he was with Harris and Sutherland Cambridge before joining URS Scott Wilson where he was an Associate Director leading a team in London. He joined CAR in 2011.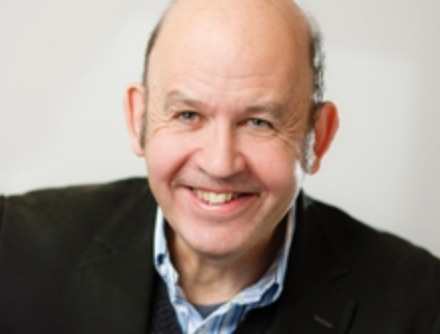 BSc MA CEng FICE FIStructE
Philip Cooper is a consulting engineer who combines university teaching with practice in the design office. He received his BSc from the University of Leeds (1971) and MA from the University of Cambridge (1974) and began his career in research and teaching at the University's Department of Architecture, later joining Harris & Sutherland in London.
Amy is a structural engineer working on a variety of projects within the structures team at CAR. She obtained her Masters in Civil Engineering from the University of Nottingham and has been working as a structural engineer for over 10 years. Before joining CAR in 2017 Amy was based in London, working in a design-focused consultancy on projects in central London and throughout the UK, gaining experience in refurbishment projects, new builds and historic structures.